Marlin Beach
It is located in front of the Plaza Kukulcan. It is wide and always very busy. It has strong waves, but it is highly recommended to walk it in the direction of Gaviota beach. Marlin is very close to La Isla Shopping.
Located by Km. 13 of Kukulcan Boulevard, directly behind Kukulcan Mall, in the Hotel Zone.
Between the months of May and September, multiple marine turtle species come here to lay their eggs.
Pelicans and seagulls can be seen daily during the sunrise in their morning flights.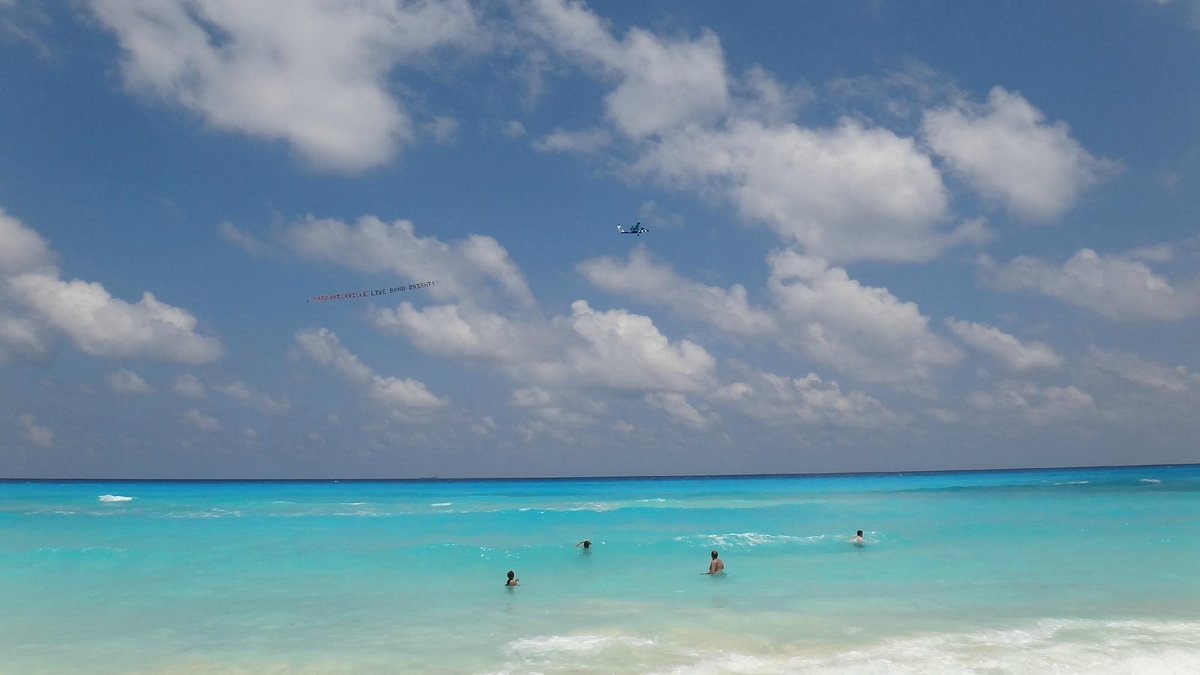 There are a multitude of activities here, from playing a match of beach volleyball or soccer, to surfing and parasail; even receiving a relaxing massage by the sea!
Also, it is surrounded by malls, restaurants, and stores you can easily visit at a minute's walk.